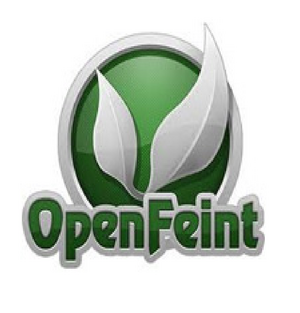 Welcome to WikiFeint, the premier OpenFeint encyclopedia
Edit
WikiFeint is the first and foremost internet resource for all things OpenFeint.
OpenFeint and WikiFeint
Edit
OpenFeint was a mobi
le gaming network which was prominently featured on the iOS and Android smartphone platforms. An OpenFeint user could create an account and earn OpenFeint points by playing game apps featuring OpenFeint capabilities and meeting certain criteria within the game. As one's OpenFeint score increased, so did their reputation. An OpenFeint user could also access forums within the game, such as an Off-Topic forum within the Global Forums category (forums that could be accessed across all games with OpenFeint) and Local Forums (forums featured only on the app you were on, such as "Fruit Ninja Chat" for Fruit Ninja and "Forum Games" for Game Channel). Here, many OpenFeint users could socialize by talking games, game strategy, or whatever is on their mind. Chat rooms also existed within these forums. WikiFeint was here to provide information about OpenFeint to up-and-coming users and also to app developers who considered adding OpenFeint into their game. If you want to know about OpenFeint to a great extent, then you are in the right place. Why not search a topic and familiarize yourself with OpenFeint!
OpenFeint and WikiFeint News
Edit
This section is dedicated to news both on OpenFeint [from within the app (new moderators, banning of prominent users, etc.) and about the app (app updates, tweaks, revisions, etc.)], and about WikiFeint (new pages, layout updates, new editors, etc.) The top 3 news pieces will be featured on these three bullet points. When a new piece of news comes in, the oldest piece of news featured will be replaced.
OpenFeint was shut down by parent company GREE on December 14, 2012, and is now defunct. GREE has presumably shut down OpenFeint to kill off its competition among social gaming services. Wikifeint will still be in operation, but as a "memoriam" wiki to celebrate OpenFeint's heyday.
OpenFeint's official Twitter page announcing the shutdown of OpenFeint on December 14th.
Popular Feints
Edit
Latest updates
Edit
Future mods 2013:
Sincerely,
Jenuine
Community content is available under
CC-BY-SA
unless otherwise noted.